List of museums and attractions included in Bratislava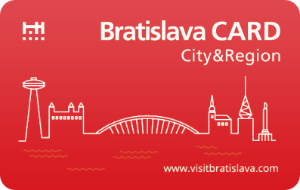 The Bratislava CARD is the city card for Bratislava. It is the official tourist destination card for the city. The Bratislava CARD offers free admission to the most important museums and galleries, a free guided walking tour and free public transport in all zones in Bratislava and the Bratislava region. Besides this the city card offers discounts on food & drink, shopping, nightlife and leisure.
Bratislava City Card in Bratislava
Bratislava City Card is valid in 8 museums and attractions in Bratislava. These museums and attractions are displayed below.