List of museums and attractions included in London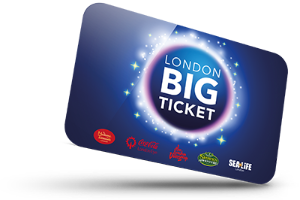 The BIG London Ticket is a ticket with 4 attractions in 1 ticket. It offers you discounts at various selected attractions in London. You can choose between 5 major attractions and the Big London Ticket is valid for 90 days.
Merlin's Magical London Pass in London
Merlin's Magical London Pass is valid in 0 museums and attractions in London. These museums and attractions are displayed below.