List of museums and attractions included in Rome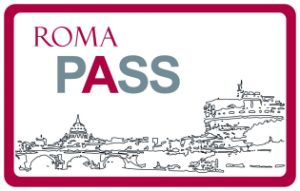 The Roma Pass is Rome's special tourist-cultural card that gives both tourists and interested local residents the opportunity to benefit from various discounts and services in Rome. The Roma Pass includes free entry to the first 2 visited museums or archaeological sites when making use of the 72-hours pass. If you make use of the 48 hours pass, only the first museum you visit is free. These museums are museums of your choice in Rome and include the present exhibition. The tickets for museums and sites visited after the first (and/or second) will be discounted. Besides this, the pass includes free use of the public transport network in Rome. As mentioned, the pass is available in a 48 hours and a 72 hours edition.
Roma Pass in Rome
Roma Pass is valid in 4 museums and attractions in Rome. These museums and attractions are displayed below.