List of museums and attractions included in Athens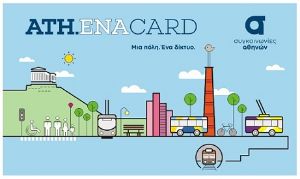 The Ath.ena Card is a plastic rechargeable card that can be charged with products such as a one-way ticket and a 24-hour or five-day ticket. Airport transfer tickets and 3-day tourist tickets available as well. The Ath.ena Card can be used over and over again and can be recharged in automatic machines. At the initial purchase, the Ath.ena Card has to be charged with a ticket product costing at least €4.5.
Ath.ena Card in Athens
Ath.ena Card is valid in 0 museums and attractions in Athens. These museums and attractions are displayed below.