List of museums and attractions included in Athens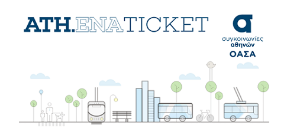 The Ath.ena ticket is a paper rechargeable ticket, which can be used for up to one year after purchase or until it is worn out. The Ath.ena ticket can be charged with products such as a one-way ticket and a 24-hour or five-day ticket. Airport transfer tickets and 3-day tourist tickets are available as well. The ticket can be purchased and recharged at any automatic machine and ticket office.
Ath.ena Ticket in Athens
Ath.ena Ticket is valid in 0 museums and attractions in Athens. These museums and attractions are displayed below.