Museums & attractions included with a discount in Rembrandtkaart in Leiden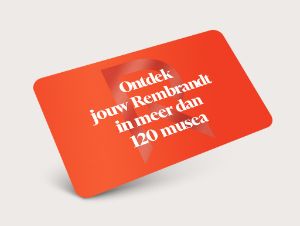 The Rembrandt Association's (Rembrandt Vereniging) main task is to support art purchases by Dutch museums. These museums in turn offer the members of the association free admission to the permanent collections with the Rembrandt card (Rembrandtkaart). With the Rembrandt card you have free access to more than 120 museums throughout the Netherlands. From the smallest to the largest.
Rembrandtkaart in Leiden
Rembrandtkaart is valid in 4 museums and attractions in Leiden. These museums and attractions are displayed below. You can also view a list of museums in the Netherlands where Rembrandtkaart is valid.