List of museums and attractions included in Paris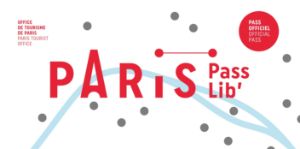 Paris PassLib' is a sightseeing package that combines multiple Paris passes and cards. It combines the Paris Museum Pass (free entry to many of Paris's most popular museums and galleries), the Paris Visite pass (unlimited travel with Metro and public transport) and the Paris Passlib' card (a new addition with an hour-long boat cruise and a day-long sightseeing bus tour). The Paris Passlib' is available for in a Mini, 2, 3, or 5 day version.
Paris PassLib' in Paris
Paris PassLib' is valid in 0 museums and attractions in Paris. These museums and attractions are displayed below.